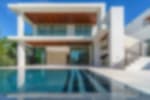 Find the answers to our most commonly asked guest questions here
How do I book and pay?
When you are ready to book, just let us know. A member of our team will get in touch and take you through the booking and payment process. This will typically involve receiving Terms and Conditions and paying for your booking with a 30% deposit by bank payment.
The reservation is held for 24 hours and if we have not received your deposit confirmation within this period the reservation cancelled.
Do you accept deposit payments by credit card?
For most properties we can accept a credit card payment To do this you need to contact the office team directly on contact@x-lh.com
When do I have to pay the balance for my holiday?
Advance bookings:
In order to confirm the booking you will pay a deposit of 30%, the remaining balance of your holiday rental is payable 5 weeks before your arrival date. This can be paid by bank, credit card or cash.
Last minute bookings:
Pay 30% deposit to confirm and the balance on arrival at the accommodation.
What are the booking conditions?
Booking Conditions vary. When you make a booking you will receive all the details for that property along with the small print.
What is your refund / cancellation policy?
Each property will have their own specific terms and conditions relating to refunds and cancellations. Please check the holiday terms and conditions as you must be satisfied with the conditions before going ahead.
How do I book airport transfers?
Simply email us with your flight details, arrival / departure dates and will make all the arrangements for you.
Do you provide cots, high chairs and vehicle child seats?
Please let us know what you need when you are preparing to book and we will pass on your requests to the property owner. Normally the owner will have all that you need, but in the rare occasion where this is not possible, let us know and we will see what we can do to help. We advise that you to bring your own child or bumper seat and install them in any vehicles yourself.
Where can I get a PCR test / Rapid test for travel?
In Greece you can get these at most pharmacies, private clinics and microbiology labs.
Privacy Policy
Other than for passing on your details to property owners when you book, your details will go nowhere and if you make an enquiry we never pass your details to third parties.
Email marketing
A few times a year we get in touch with you at most. We believe that giving a good service is key and that email marketing is something we have to do occasionally but that your inbox is yours, not ours.
How do I give feedback?
Please give us feedback anytime on our service or the property you have booked by emailing us
Any other questions?
If you have any questions that are not covered here, please just contact us anytime.